Yes, realme is definitely back with the new realme 10 Pro lineup, that consists of two 5G smartphones: realme 10 Pro and realme 10 Pro+. I got to review the realme 10 Pro 5G and been using it for a period of a week now. Let us dive into the review to find out if this is the best smartphone to buy under the mid-range category.
Design
Built on the design of the realme 10, the new realme 10 Pro 5G is sleeker. The device ships with flat edges and a matte-finish "hyperspace" design that doesn't attract fingerprints and offers a premium look. The first thing you will probably notice when you put it in your hand is how light it is, which is mainly due to the polycarbonate frame and back body. The phone is 8.1mm thick and weighs 190 grams.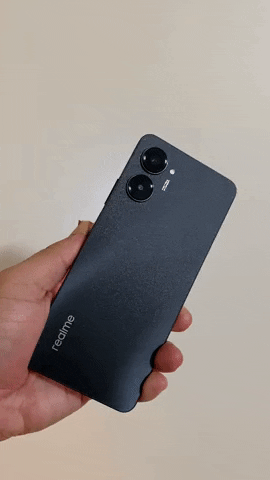 Despite having "matte" finish, the phone's back is actually a bit smooth, so you'll want to have a solid grasp of the sides when holding it. Good thing, realme does throw in a transparent case so you can still enjoy and flaunt back design without sacrificing the phone's safety. But don't worry accidentally dropping it, because the realme 10 Pro 5G also makes use of double-reinforced glass for added durability!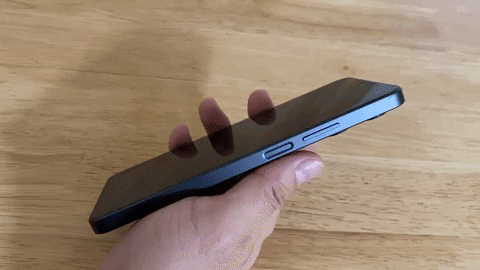 Considering its budget range, the phone's audio output quality is quite good. In contrast to the high-end variant, the realme 10 Pro includes a 3.5mm audio socket that enables the use of wired earbuds.
Screen
For the front, we get to see a large display with thinner bezels all around. With a screen-to-body ratio of 93.76%, one glance at the phone from the front, and it's easy to see how remarkable the razor-thin bezels (1 mm) on three sides of the panel are. The chin of the phone is slightly thicker, and there's punch-hole cutout for the selfie camera.
Then you also get this 6.72-inch 2400×1080 FHD+ LCD display with a screen resolution of 1080 x 2400 pixels (with 600+ nits of peak brightness) that is really bright and vibrant, making this particular black color of the phone pop out even more.
Software
This latest mid-range smartphone ships with the realme UI 4.0 user interface, and is one of the first smartphones to run on Android 13 operating system out-of-the-box. The OS was essentially bug and offers a clean look and comes with some new features – but nothing major. Also, realme could have reduced bloatware that get installed automatically.
Hardware
Despite its very dynamic appearance, the realme 10 Pro 5G phone shares almost everything else with the regular phone labeled as a mid-range when it comes to the specs. In essence, this new smartphone model can surely meet most phone users' needs and then some. While using the unit as my daily driver, I faced no serious heating or lagging issues while doing casual browsing or multitasking.
The Qualcomm Snapdragon 695 5G (not the latest and greatest Qualcomm has to offer) gives the phone its muscles. Paired with 8GB of RAM and 128GB* of storage (both are expandable), one through the phone's settings and the other with a microSD card up to 1TB in capacity. From web browsing to social media, this is definitely enough for average use cases.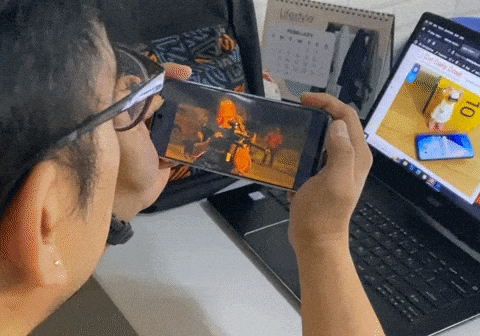 Note that you'll have to set your expectations a bit low when it comes to gaming, though it's doable and might even be enjoyable. Also, the 120Hz refresh rate and 240Hz touch sampling rate are figures that gamers will want to take note of in this case. Well basically, the high refresh rate that makes it possible to play games and animations with a high frame rate smoothly makes an attempt to make up for the lack of an AMOLED display.
Camera
For this unit, the company has opted for a simple camera configuration by incorporating just two rear camera sensors. The Realme 10 Pro's 108MP camera is no slouch; and to my surprise, it produces clear, sharp shots in both the full 108MP resolution and the default 12MP "Nonapixel Plus" mode.
Thanks to the image processing capability of the Snapdragon processor, the phone manages to offer decent photographs in both daylight and low-light conditions. However, if you want more natural-looking colors, you might have to switch to Pro mode.
It also now utilizes Street Photography Mode 3.0 and new camera features such as One Shot and Super Group Portrait.
Despite having a big lens, the second camera is merely a 2MP depth sensor that is only present for extra data and not for other camera modes. To some mobile photographers' dismay, this does mean that there isn't a separate telephoto or even ultra-wide camera.
For selfies, there is a 16MP lens with an aperture of f/2.5. The selfies that were taken had excellent detail and the ideal combination of sharpness and color. By more clearly dividing the background in the selfies, the portrait mode also does an excellent job.
Although having a 108MP camera and AI Video Tracking which can determine the main subject when taking videos, the Snapdragon 695's biggest limitation is that it can only capture videos at a resolution of up to 1080p at 30 frames per second and does not enable 4K video recording.
Battery
Despite the smartphone's lightweight and slim figure, realme 10 Pro 5G  houses a large 5,000 mAh battery with 33W SuperVOOC fast charging.
Using the device for a day full of scrolling through social media applications, playing games for a couple of hours, making a dozen calls, and carrying out other tasks, the phone lasted for roughly 16 hours. So as long as you don't try to push it too hard with max settings, this phone is well-equipped for performing your basic stuff and casual entertainment.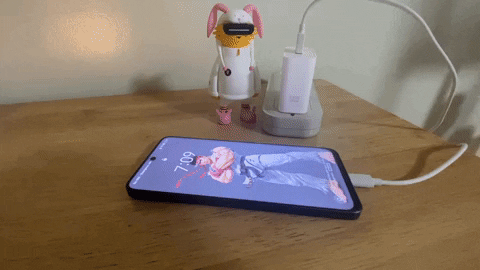 Verdict
Offering decent features and specifications, the realme 10 Pro 5G is one of the best mid-rangers, now available for only P16,999 (8GB+256GB)*. Its performance is fairly remarkable; with its camera capabilities remain unquestioned, and the processing is also not that bad. So, if you are not fond of streaming (because the absence of AMOLED display can be a turn-off) and can manage with mid-level performance, then this smartphone is definitely for you!
*As one of the chosen media to get first access, I was given a  8GB+128GB marketing DU, therefore I am using a different variant versus the ones that will be released to the local market which is 8GB+256GB.